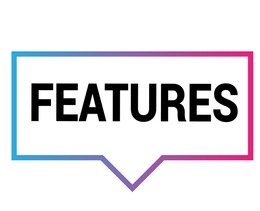 UMT Pro is a commination of UMT Software + UMT Software programmed applet on 1 card, so basically you get 2 products in one Box/Dongle.
Unlimited Unlock operations
Read BlackBerry Unlock Codes
Calculate BlackBerry 5 Level Codes via IMEI & MEP
Calculate BlackBerry 5 Level Codes via IMEI & PRD
Read Codes for HTC (OMAP & Qualcomm)
Read/Write Firmware
FRP Reset
GOOGLE ACCOUNT RESET
FACE ID REMOVE
PASSWORD REMOVE
IMEI Repair
MI ACCOUNT RESET
Write MTK Factory Flash (Flash files can be found in support area only)
Format phones
Reset factory defaults (ZTE phones with counter)
Read info and provider ID
Display Codes on PC
Supports latest PIDs
Reads LG Correct Code for Connected phone with RJ45 Cable + FTDI and USB
Unlock Code Calculations for Alcatel cell phones, Calculates 5 levels of Unlock Codes + All Existing PIDs Supported
Unlock Code Calculations for ZTE cell phones
Unlock Code Calculations for Motorola WX-series cell phones
Unlock Code Calculations for Vodafone cell phones
Unlock Code Calculations for SFR cell phones
Unlock Code Calculations for ZTE Android B03/B04 cell phones
Read Unlock Codes for LG Infineon cell phones
Factory Reset for LG Infineon based cell phones
USB Dongle protected
Standalone features
Multi Flashing, language changing
Direct Unlock
Read Unlock Codes
Standalone calculator
File manager
User Code and Factory Reset
Support UFS Files System/ EMMC / NAND etc..
Remove Sim Lock
Repair BT
REPAIR EFS
REPAIR QCN
Repair IMEI
Wipe Phones
Remove Google account
BOOTLOADER UNLOCK/RELOCK
OPPO Safe Reset
VIVO Safe Reset
Unlock Code Calculation by IMEI
Alcatel – MTK – Android – Modems
Avvio
BlackBerry
Chibo
Doro
GTran
Huawei
MicroMax
Mojo
Motorola
Movistar
Orange
Pantech
TCL
SFR
Spice
Vodafone
T-Mobile
TMN
ZTE – MTK – Android – Modems
Internet connection is not required for code calculation on most of the models
Standalone solution, doesn't need server codes or credits
No limit for quantity of codes calculated per day
Windows XP, Windows Vista, Windows 7, Windows 8.0, Windows 8.1, Windows 10 compatible
Get device info
Every important bit of information and device status can be read directly from the phone, for example: the serial number, factory data, hardware data, etc.
Flash Firmware
The use for this functions are either upgrades to new firmware versions or downgrades to older ones. Sometimes it is used to change or add languages. In 90% of the cases, most of the restart, freeze and no-boot errors are solved after a software update of this type.
Read codes
If you are wondering about your phone's user unlock code, Network unlock code or pattern, this is the function for you to use.
Direct Unlock
Some Phones we simply cannot read the unlock code to enter it manually via keypad or because the phone has no tried left because of the few times you've entered the code wrong, so this is the solution for you.
Repair IMEI
In some cases it happens that the serial number becomes overwritten or just simply damaged. If the case arises, it is possible to fix. Because this feature is not available for all devices or processors , you should always check our list of supported devices.
Direct Remove User Lock/ Pattern / Face ID etc…
In some cases it happens that the read code does not work on some devices so you can use this method to remove then permanently , caution this option will delete user data on phone also.
Backup & Restore QC, NV etc…
Our users sometimes like to explore if unlisted device is supported but before that you should always take a backup , this option also works to fixes security issue in some phones by reading this backup from a working device and write it on to damaged one.